Exchanges is the space on the merchant portal where you can see and update all the settings on your shopper portal regarding exchanges.
You can turn exchanges on or off from this portal. If you turn the exchanges off, all mentions of exchanges will be removed from the shopper portal and your customer will only see return as an option.
To configure Exchanges go to Configure> Return Management> Exchanges
You will see the following page: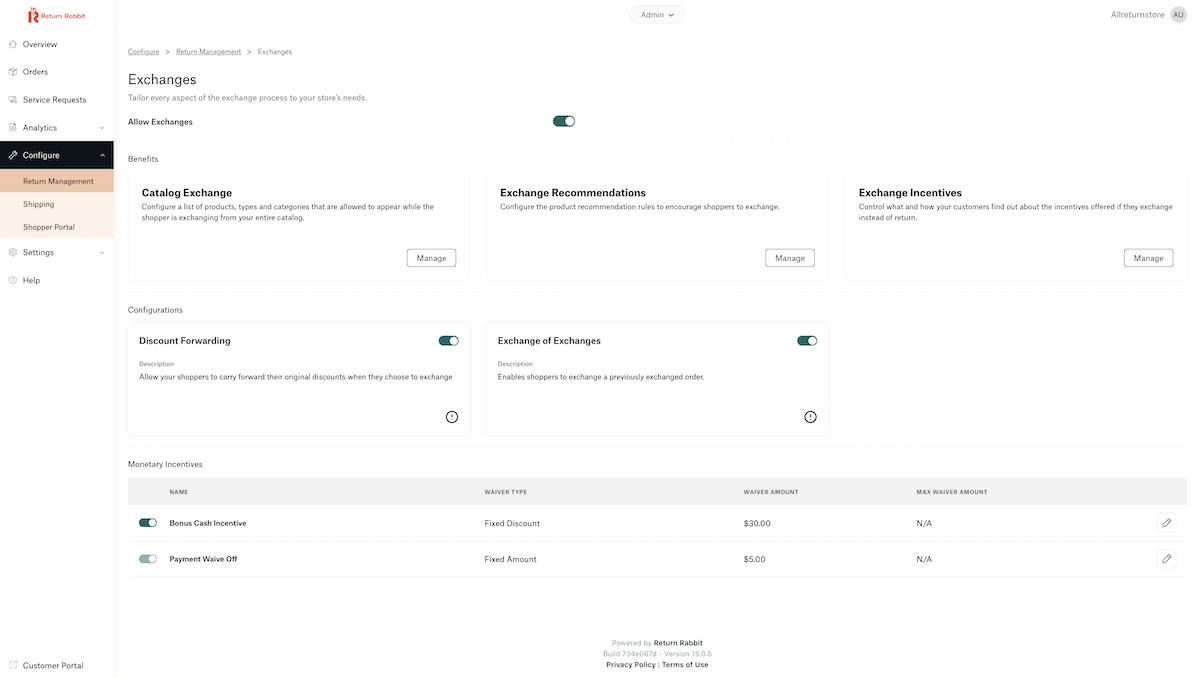 To allow exchanges across the portal, turn the toggle on.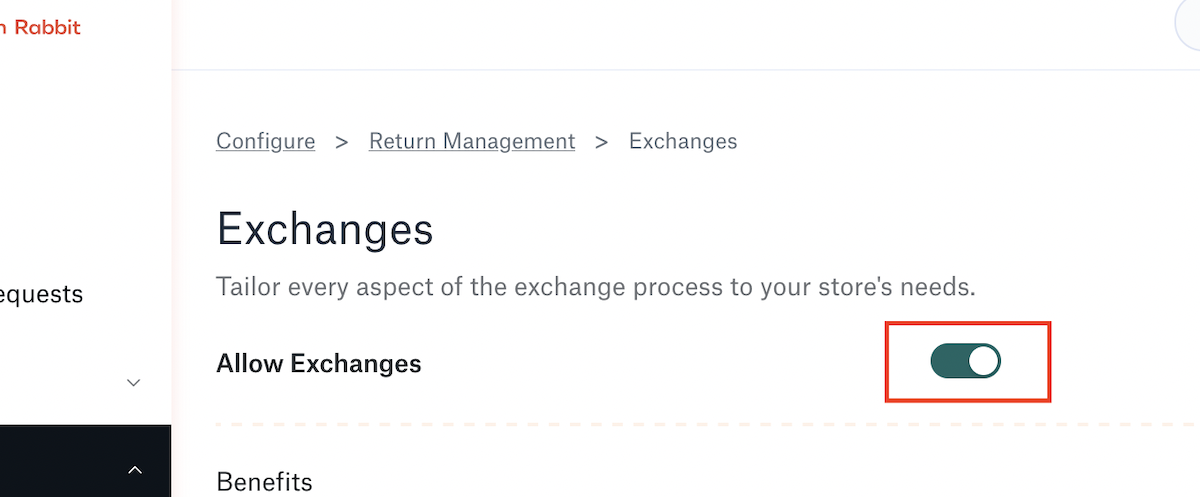 If the toggle is off, the system will disable any preset exchange options.
The various benefits of exchanges that you can edit are described in detail in our guides on Catalog Exchange, Exchange Recommendations, and Exchange Incentives.
The various configurations for exchanges are:
Discount Forwarding:

Allow your customers to carry forward their original discounts when they choose to exchange.

Honor Original Price on Variant Exchange

This will allow your customers to exchange an item for the original price for a variant of their product once a promo period has ended.

This can also be used to make equal exchanges even if there are any markdowns in prices and will work along with discount forwarding.

Exchange Of Exchanges

Enables customers to exchange a previously exchanged order.